Industry Mag: The Mod Life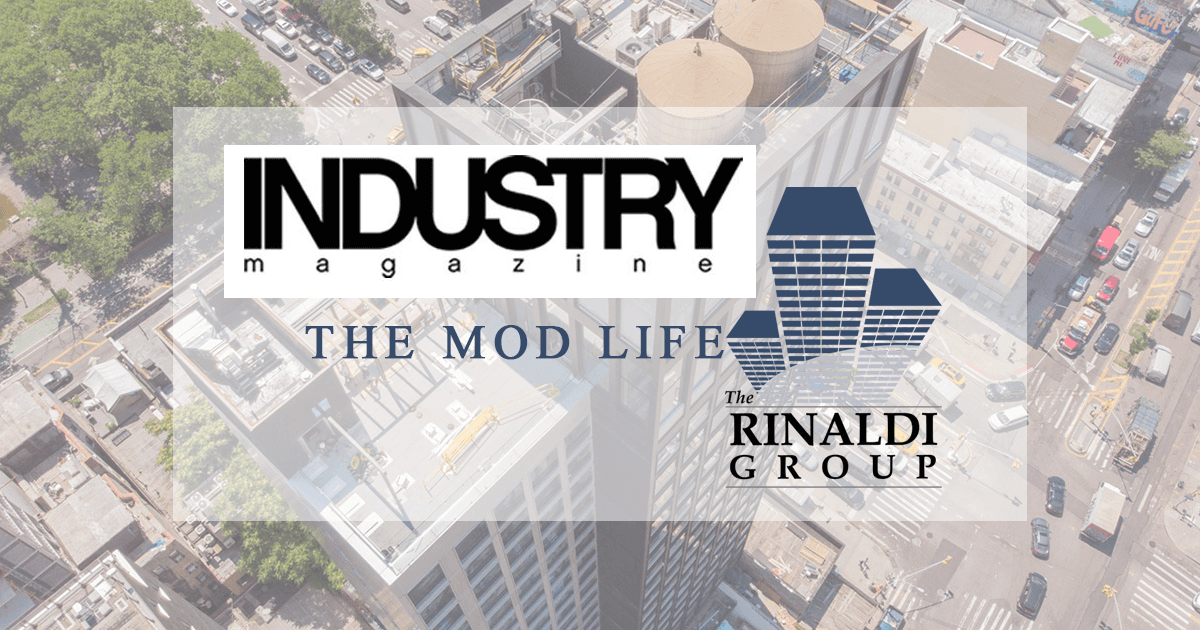 From: Industry Magazine
When the Netherlands based hotel brand citizenM launched its first eponymous hotel in Amsterdam's Schiphol Airport in 2008, its mission was to disrupt the multi-billion dollar luxury hospitality industry. The concept was disarmingly simple: rooms would be compact in layout, but present top tier amenities bright, aesthetically appetizing spaces but at markedly competitive rates. The company, with a motto of "affordable luxury for the people," took off quickly, expanding to broader areas of Amsterdam the following year.
By 2014, citizenM had locations in Glasgow, London, Paris, Rotterdam, and Times Square. In September of last year, it celebrated a tenth anniversary in part by opening the doors to its 13th property, in Manhattan's Bowery.
Twenty stories and 246 feet tall, the citizenM New York Bowery Hotel is the tallest structure in the neighborhood, at its front a public plaza with trees, benches, and picnic tables. It encompasses 300 guest rooms, along with a 360 degree rooftop lounge with sweeping views of the skyline, a ground level coffee shop, a gallery collective with work from a broad range of local artists, a gym, and a living room area with books, designer furniture, and designated working areas. Designed by the Amsterdam based architecture and interior design firm, Concrete, "citizenM's core attribute," the firm explained in a project description, "lies in the creation of hybrid and diverse spaces that invite both work and play."
"When we were looking for our next New York location, it became clear very quickly that Bowery is an exceptional destination," said Rattan Chadha, the hotel chain's founder. "We don't want to be just another building; we want to become part of the neighborhood's fabric while showing New York's visitors a different side of the city. Even the art we use is drawn from the local scene, along with international contributors."
In fact, art can be found in virtually every corner, from the 20 story stair case walls to the lobby level living area. At the entrance of the building hangs a 5,000 square foot mural by Jonathan "Meres One" Cohen, born in the South Bronx, raised in Queens, and the lead artist of 5 Pointz, a local street artist collective. His work is also displayed in the top floor bar and lounge area, cloudM, one piece a reinterpretation of the view and a dynamic display of his well-known wild tags and layering technique. Unquestionably, the hotel's most sweeping work ornaments the stairwell. Dubbed the Museum of Street Art (MoSA) and created by 20 artists (led by Meres One and 5 Pointz curator, Marie Cecile Flageul), the mixed media pieces are the product of 420 hours of labor, 500 spray cans, and 1,000 caps. It's 5 Pointz's largest public display in the city.
Spanning the entire 21st floor, cloudM includes an indoor bar and lounge area and outdoor terrace with views of Lower Manhattan, its décor highlighted by oversized chandeliers, oak cabinets, and contemporary Vitra chairs and couches. Light snacks, craft beers, wines, and specialty cocktails are all on the menu.
The design ethos of each guest room centers on, as a citizenM statement reads, "everything modern travelers need, and nothing they don't." That list includes WiFi, an oversized king sized bed stretching from wall to wall, plush pillows and linens, a rainfall shower, and an HD television. An iPad controls lighting and temperature, from the blinds to the changeable multi-color bulbs. In line with the community inspired theme, paintings, drawings, and objects from local artists fill the rooms.
The Rinaldi Group, a Secaucus based company that served as the hotel's general contractor (and which completed the Fairfield Inn by Marriott on Fletcher Street in lower Manhattan), employed an advanced technique that slashed construction time in half. Its modular building process used units built off site then shipped to the construction area. These factory made sealed units were then stacked. While citizenM has used this method in other properties, the approach has been only modestly embraced by the U.S. construction industry. When the Bowery hotel was completed, it was the tallest modular hotel in the city (and the world's largest overall, according to Concrete) and the contractor is hopeful that its model for efficiency will attract more real estate professionals.
"The building process can significantly reduce the cost of labor, materials, and transportation," explained Rinaldi Group President and CEO, Anthony Rinaldi, on the company blog. "Plus, by its uniformity of design, it minimizes waste. It's also superior environmentally and lessens the amount of traffic congestion, which is key in urban areas such as Manhattan."
http://rinaldinyc.com/wp-content/uploads/2019/12/industry-mag-mod-life-1200a-sm.png
630
1200
Tim Hurley
http://rinaldinyc.com/wp-content/uploads/2016/02/The-Rinaldi-Group.png
Tim Hurley
2019-12-04 16:37:06
2019-12-04 16:42:55
Industry Mag: The Mod Life