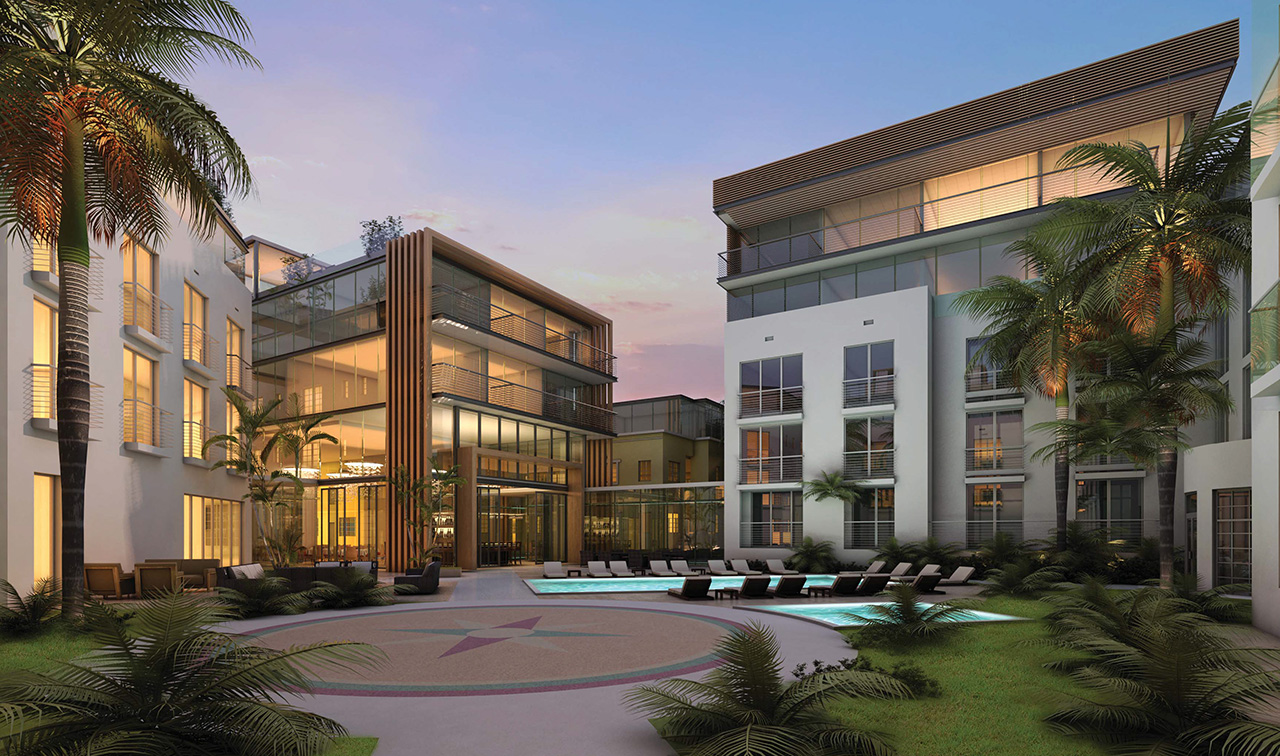 Restoration and adaptive re-use of a collection of historic buildings located within the Museum Historic
District in Miami Beach into a 291 key hotel. Project includes seven of eight structures on the block
bounded by Washington Ave., Park Ave., 20th and 21st Streets.
The existing structures are to be restored with new structural systems where required to repair fire
damage as well as MEPS systems, egress and vertical transportation systems brought up to current
code and practices.
A new 5 story structure, with underground parking, will be inserted into the interior courtyard between
the existing structures.
A significant amount of structural repair and modifcation will be required to integrate the new design
with the existing buildings. The new foundation requiered for the 5 story building to be inserted into the
courtyard will require SOE ( sheeting, shoring, underpinning, dewatering ) to protect adjacent
structures.
2000 Park Ave
Miami Beach, FL
VALUE
$42,278,069
SIZE
294 Guestrooms – 172,000 SQ
Building 1 – 6 Stories
Building 2 – 5 Stories – Including Rooftop Pool
Building 3 – 5 Stories – Including Rooftop Pool
Building 4 – 3 Stories
ARCHITECT
KOBI KARP Architecture & Interior Design Inc
STRUCTURAL ENGINEER
WH Consulting Engineers
MEPS ENGINEER
Energy Sciences Inc
CIVIL ENGINEER
Ocean Engineering Inc
LANDSCAPE ENGINEER
GFS Design INC
HISTORIC CONSULTANT ARCHITECT
Arthur Marcus Architect PA
OWNER/DEVELOPER
Sunny Isle LLC
PROGRESS
50%