NY YIMBY: Façade Work Nears Completion At 12 East 48th Street In Midtown East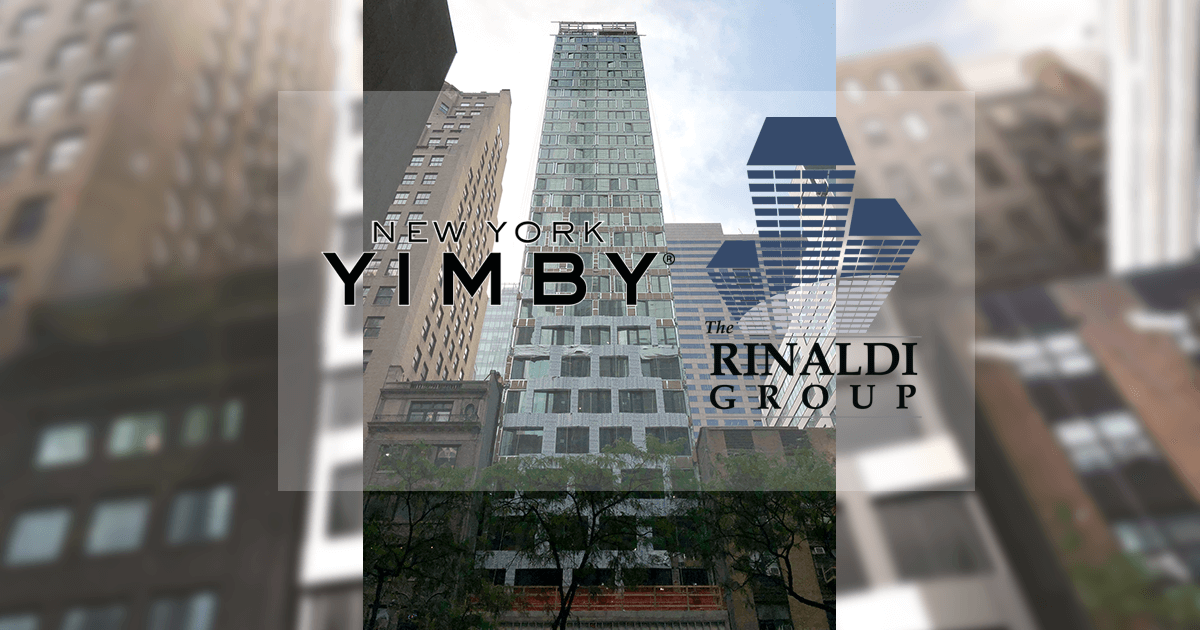 From NY YIMBY:
Exterior work is moving along at 12 East 48th Street, a 367-foot-tall Hilton Grand Vacation Hotel in Midtown East. The 125,000-square-foot tower is designed by Handel Architects and developed by Hidrock Realty and will contain 161 guest rooms. Desimone Consulting Engineers is the structural engineer, The Rinaldi Group is the general contractor, and IBA Consulting & Engineering, PLLC is the envelope consultant for the edifice.
Recent photos show the state of façade work at the site, a 50-foot-wide plot located between Madison Avenue and Fifth Avenue. The metallic paneling is mostly complete, with the exception of the parapet and ground floor, which are covered in black netting and sidewalk scaffolding, respectively. A suspended scaffolding rig was seen hanging from the main northern elevation, most likely checking each section of the newly installed curtain wall. When viewed from the below, this distinctive façade design with its angularly oscillating surface makes the large window openings look hexagonal in shape, and gives the overall surface a honeycomb-like appearance.
Retail space will occupy 25 feet of ground-floor frontage. The property is also planned to feature an outdoor terrace for hotel guests. The closest subways are the B, D, F, and M trains at the 47-50th Streets Rockefeller Center station and the E train at the 5th Avenue-53rd Street station to the north.
Based on the pace of progress, 12 East 48th Street could wrap up construction by the end of the year or in the early months of 2021 at the very latest.
Read more and see more photos of this project at NY YIMBY…
http://rinaldinyc.com/wp-content/uploads/2019/10/ny-yimby-12-east-48th-street-100219-sm.png
630
1200
Tim Hurley
http://rinaldinyc.com/wp-content/uploads/2016/02/The-Rinaldi-Group.png
Tim Hurley
2020-08-28 19:05:00
2020-08-28 19:06:39
NY YIMBY: Façade Work Nears Completion At 12 East 48th Street In Midtown East